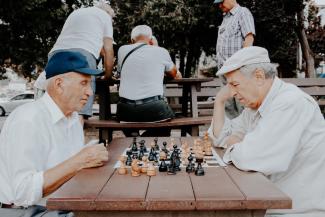 4 Ways to Manage Health Care Costs in Retirement
4 Ways to Manage Health Care Costs in Retirement
Managing and wrapping your head around health care costs and health insurance may seem like a daunting task.
A financial wellness study by  PricewaterhouseCoopers [https://investor.vanguard.com/investor-resources-education/retirement/planning-how-much-does-retirement-health-care-cost] found that over one-third of baby boomers—38% to be exact—said that the cost of health care is their top fear.  It's even higher than anxieties generated by the fear of running out of money.
But there are ways to manage costs and reduce surprises as you travel the road into retirement.  Let's look at several ideas.
Do you have a health savings account?

 You may qualify for an HSA if you have a high deductible health plan (HDHP).  For 2022, the minimum deductible for an HDHP is $1,400 for an individual and $2,800 for a family. 
Get the right Medicare plan for your needs.

 Do you want to enroll in traditional Medicare (Parts A—hospital insurance, B—medical insurance and D—prescription drug coverage).  Or would Medicare Advantage (Part C that is offered by private companies) be your best choice?
Be aware of the late sign-up penalty for Medicare.  [

https://www.medicare.gov/basics/costs/medicare-costs/avoid-penalties

]
Consider long-term care

.  Long-term care can be part of your overarching financial plan.  It can be a multifaceted and weighty topic that many delay talking about or planning for.
How you decide to approach health care will ultimately depend on various factors that are unique to your situation.  We are here to assist and are happy to entertain any thoughts or questions you may have.