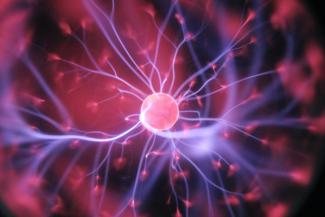 Brazilian novelist, Paul Coelho, remarked, "If you think adventure is dangerous, try routine, it is lethal." Too much routine, along with boredom and loss of purpose, is hazardous to your overall health, but especially brain function, realities important to aging retirees and their potential caregivers.
Colin Treadwell is a travel writer with Tauck, a U.S. based high-end tour operator. In a recent newsletter he cited a TED Talk by Lisa Genova, "What You Can Do To Prevent Alzheimer's." Dr. Genova is an American neuroscientist, an expert on neurological diseases and disorders. In her twenty minute talk she said to envision that you are one of two people. She opined, "One of you has Alzheimer's. If it isn't you, you're a caregiver."
According to the Alzheimer's Association, one in three seniors dies from Alzheimer's or another dementia. The brain changes that cause Alzheimer's are thought to begin twenty years or more well before symptoms appear. As Dr. Genova explained, your brain operates through series of synapses, electrical connections, about 100 trillion of them. Over time a chemical protein beta-amyloid, commonly called "plaques," can accumulate and block connections, killing neurons in a slow progression of brain disease. Genova said that audience members in their forties most likely already had some plaque buildup.
But fear not Gen X. Your brain loses synapses every day, but new connections are made constantly. Treadwell noted that the fact of "connection restoration" wasn't understood until the 1960s. A group of 698 Catholic nuns provided a clue to brain health and a purposeful retirement. Over twenty years they had physical and cognitive exams and at death their brains were examined.  Some nuns had symptoms of plaque accumulations, but no memory loss. You see, the nuns were scholars, constantly studying and serving God and mankind well into old age. They were curious, engaged, and had purpose. A concept called "neuroplastiscity" came to the fore. Those who maintain high levels of brain stimulating activity, especially into older ages and post-retirement, continuously add synapses to replace those damaged and destroyed. Advised Genova, to ward off or reduce the effects of Alzheimer's, "Learn something new."
Oliver Wendell Holmes, American physician and writer (1809-1894), knew nothing of "neuroplastiscity"  Nevertheless, he wisely proclaimed, "Life is short and the world is wide. Never get so busy making a living that you forget to make a life." Being a travel aficionado, Treadwell extolled the virtues of travel and exploration as a path to "learning something new." And there's good news on that front. Yes, inflation is raging and air fares are up significantly compared to the recent past, but travel demand remains strong and there's some relief in the strength of the U.S. dollar versus leading global currencies.
Consider Europe as a destination. As of June 21, 2022, it took $1.05 to buy one euro, the lowest level it's been in years. On May 10, 2022, AFAR magazine reported that a year ago at a rate of $1.20 to one euro, hotels and other items in Europe were much more expensive compared to now. AFAR cited a favorite new Paris hotel, Hotel Paradiso, which offers rooms starting at 176 euros per night. At the rate of $1.20 to one euro, the cost was $211 per night. Now it's $185 per night. Moreover, dollar strength is not confined to Europe's currency. The Wall Street Journal, May 8, 2022, reported that the dollar has reached the highest level against currencies of key trading partners since 2002, even with American inflation raging. "The greenback's climb has sent the euro, British pound, and Japanese yen tumbling," said the paper.
While currency changes are hard to predict, many forecasters expect dollar strength to continue, presenting conundrums. A strong dollar makes many imports cheaper while making American exports more expensive for foreign buyers. But for travelers busting loose after pandemic restrictions, a mighty greenback is a boon. Per AFAR, 2022 summer travel bookings are up 200% compared to 2021. An experienced travel agent can be an asset in helping you to sort through options. For those with flexibility, a fall visit may be a better play. Europe in the summer can be hot and crowded. If you want to use airline or other travel points, availability may be greater in the fall or off peak. For winter travel, consider the balmy southern hemisphere. With lower demand, air fares may be less onerous.
St. Augustine of Hippo, 354-430 A.D., lived at a time when the understanding of the world was far smaller than today. Nevertheless, as a visionary he wisely advised, "The world is a book and those who do not travel read only one page."
Is it time for you to turn a new page?