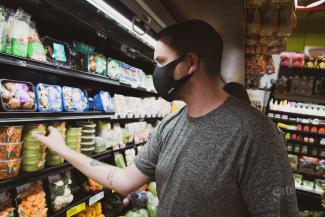 Opportunities in the Transition to the Next Normal
We live in a world of periodic crises, traumatic jolts like wars, terrorist attacks like 9/11, domestic turmoil, recessions, and pandemics, which generally change behaviors of consumers, business leaders, entrepreneurs, and investors, while altering political cycles. We will see a range of challenges and opportunities as the economy recovers in 2021, moving potentially to a more robust 2022. 
    
The Wall Street Journal (WSJ), 1/15/21, noted that more than 25% of America's workforce will be age 55 or older in 2029, up from 12% in 1999. Aging will continue to influence how business restructures work forces, handles the development of human capital as younger workers demand "bosses" not as dictators, but as coaches and mentors. Closely-held business owners will have to think harder about the development of successors, how to build value in their business to fund retirement independence goals when they move to cash out and transition. 
    
Investors vividly remember the market drops of 2000 and 2008, and are agog at the pandemic-driven panic selling market drop in late February into March, only to witness an astounding market recovery to record highs driven to a significant degree by a concentrated number of stocks that benefited from "work-from-home" mandates, equities now with lofty valuations. Investors who held on and remote workers who kept getting paid occupy a cohort of "haves"─those whose net worth actually increased, especially since they had less to spend money on with curtailed travel and other activities.
    
But we also saw an increase in those who suffered economically, lost jobs and income, small businesses devastated. They are the focus of changing government policy under a new administration. Investors, business leaders, and business owners must ponder the  potential for rising inflation rates, more regulations, and changes to the tax code.
    
With the accelerating aging of America, the delivery of quality healthcare will be front and center. Some will advocate for "healthcare for all" while others worry about quality in an "all government run" system. The debates will sharpen since the pandemic illustrated flaws in our system, especially with initial vaccine distribution.
    
With the vaccine rollout in Georgia chaotic at the outset, especially as seniors 65+ clamored for shots, antiquated systems were on display. A 1/15/21 news broadcast on WSB television revealed that Georgia depends on a 25-year-old computer system to track vaccine distribution. The Georgia Registry of Immunization Transactions and Services (GRITS), which uses floppy disks (remember those?), and is plagued with glitches and cumbersome data entry procedures, clearly was not designed for a pandemic.  The CDC ranks Georgia #49 out of 50 states in the efficiency of administering vaccine. Shameful, but therein lies opportunity for job creators, investors, and business.  There will be a boom in spending and upgrading of disjointed technology systems in city, state, federal, and commercial facilities.
    
Healthcare and the environment will be targeted for more spending, upgrading of equipment and systems, and training and development. WSJ chronicled eight occupations "expected to grow at the fastest rate" over the next ten years─wind turbine technicians, nurse practitioners, solar installers, occupational therapy assistants, statisticians, home health aides, physical therapist assistants, medical/health services assistants. Attention students, teachers, college presidents and curriculum designers, technical school heads, corporate trainers. Are you preparing people for "what's next"? A boom in robotics that will eliminate some lower skilled jobs while opening other jobs? Somebody has to design, and manufacture robots (hopefully made in America), and install, repair, and maintain emerging technologies. Are you readying students and workers for a boom in high tech, energy, and health services?
  
Georgia is making improvements to the vaccine rollout, as are other states and the feds. As more people get vaccinated through spring into summer and infection rates fall, consumer confidence will grow. Those with money will spend it as pent-up demand hypos the economy, as we've experienced after all previous downturns. A January, 2021, McKinsey & Company report opined, the bounce back will likely emphasize hard-hit businesses, "particularly those that have a communal element, such as restaurants and entertainment venues." Watch for Part II of this commentary as we examine other possibilities of the recovery from 2020, the year we'd prefer to forget!