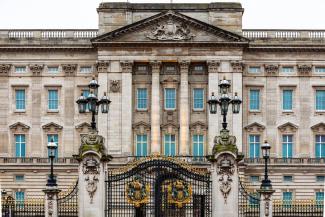 Success Tips from the Queen
Elizabeth Alexandra Mary Windsor was born on April 21, 1926. In 1951 at age 25 she became Queen of England upon the death of her father. Writing in The Wall Street Journal, 9/10/22, Peggy Noonan listed "Queen Elizabeth's Old-School Virtues," the bedrock underpinnings for her success and well-deserved tributes and adulation upon her passing.
While you are not destined to be queen or king of a country, you are the "ruler of yourself" and an influencer of those around you, be it your spouse or partner, children, grandchildren, other family members, fellow workers, teammates, centers of influence...in short, all you come into contact with on your life's journey. The virtues listed by Ms. Noonan as key to Queen Elizabeth's success and recognition of a "life well-lived" are foundational to true character development.
Consider what it means to be age 25. The year this writer turned 25 in August, 1963, I was a young and newly-minted Air Force transportation officer, with no idea that before the year was out, I'd be in Vietnam in the middle of a war. While that was not the same as a young woman suddenly becoming ruler of a country, I had to deal with major uncertainties, the possibility of instant death while making on-the-fly decisions. The young queen had to grow up fast, as does any soldier, sailor, or airman, male or female, in a war zone. Lessons in leadership and teamwork are best learned early in life.
The first old-school virtue listed by Ms. Noonan applicable to young Elizabeth was, "She accepted her life with grace." No matter where you are on the road of life, you will be called on at times to handle the tough, the difficult, things not of your liking or choosing, with grace, courtesy, and dedication. It's called "leadership." It's called "stepping up." Ask anyone who has been a caregiver for an infirm loved one. How you handle the bumps and detours on your journey to the hereafter is what will be remembered.
Said Noonan, Queen Elizabeth II "did what she said she'd do.'' With the leaders of the realm at St. James's Palace the young monarch declared fidelity to the happiness and prosperity of her peoples declaring, "I pray that God will help me to discharge worthily this heavy task that has been lain upon me so early in my life."  Swiss psychiatrist Carl Gustav Jung said, "You are what you do, not what you say you will do." Understand  the power in delivering on a promise, especially when the going gets tough, as it will in any significant journey, in a marriage, the raising of children, the building of a career or business, a spiritual quest, any role where you are looked to as a leader, a positive example. There are always elements of sacrifice, of perhaps giving when you think you have no more to give.
Elizabeth's appeal to God on that day in 1951 at St. James's Palace illustrated a bedrock virtue. Noonan noted, "She was a woman of faith." Faith in God, belief in a higher power to which you are and will be accountable, faith in redemption and the promise of everlasting life, and above all, belief in the power of forgiveness when we stumble, is the "great sustainer" during challenges. Dan Sullivan, The Strategic Coach, told me as a student of his, to "always make my future bigger than my past." That year in Vietnam I saw how quickly death and severe injury can come, even to the young and the fit. At some point, many of you will be called on to care for a failing spouse, parent, grandparent, or other loved one, and some of you are caregivers now, learning lessons about selfless love and giving. If you are the one being cared for, the promise of everlasting life in the company of the angels and saints and our Lord Savior is the sustainer, the knowledge that the pain and suffering will end and forever be no more. Even at the end of life on earth, there's a future beyond anything you can imagine. To not believe that is the saddest thing this writer can conceive of.
Lastly, Ms. Noonan said about the queen, "She understood her role." From the beginning "she understood that in the tumultuous 20th century the idea of continuity itself was a gift to her country. She had to be reliable, and was." At the Words of Remembrance at your Celebration of Life, whether you were a wife, husband, dad, mother, father, brother, sister, grandparent, leader in business or in any other role in life, the greatest tribute will be that you executed your assigned role with grace and fidelity, that you showed up, you knew the difference between a job and a role, no matter how big or small. You could be counted on and you delivered. You were reliable.
In the end game, a life well lived will not be measured by financial success and popular adulation. God's definition of "net worth" is far different from worldly measures. Old-school virtues never go out of style.